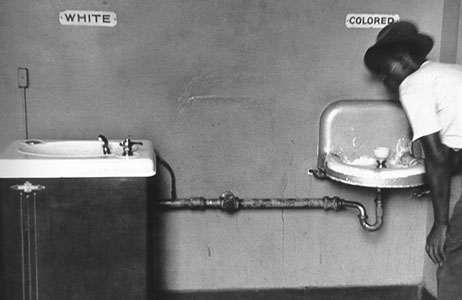 February 22, 2008
Civil unions don't work, says New Jersey panel

by Eric Resnick
Trenton, N.J.--Civil unions are a "failed experiment" and an "invitation to discriminate," according to a New Jersey state commission set up to study them.
The New Jersey Civil Union Review Commission released its first report on the unions February 19. The review is mandated by the 2006 law creating civil unions, and was released on their first anniversary in that state.
The panel concluded that civil unions create a little-understood, separate category of citizens that is often more vulnerable to federal discrimination.
In hearings last year, the commission listened to witnesses from around the state, as well as from Vermont, the first state to create civil unions, and Massachusetts, the first one to adopt marriage equality.
The Vermont witnesses reported problems similar to those in New Jersey, while by contrast, Massachusetts reported that marriage equality cured the disparity between committed same-sex and opposite-sex couples.
The findings could affect other states and the current presidential campaign. New Hampshire and Connecticut also have civil unions, which purport to grant all the state rights of marriage without the word itself, while Oregon and California have very similar domestic partnerships.
Both Democratic presidential candidates, Barack Obama and Hillary Clinton, oppose marriage equality in favor of civil unions. Republicans John McCain and Mike Huckabee oppose both.
The two Democrats, both attorneys, say that civil unions are equal to marriage. The New Jersey report refutes that claim.
The report highlights the testimony of New Jersey State Bar Association president Lynn Fontaine Newsome, who said, "From the Bar's perspective, civil unions are a failed experiment. They have shown to perpetuate unacceptable second-class legal status."
Newsome told the commission that the arrangement requires that lawyers spend "countless additional hours of work" representing gays, lesbians, bisexuals and their families.
Newsome's testimony was echoed by Ed Barocas, speaking for the ACLU of New Jersey.
"By creating a separate system of rights and by injecting language and titles not understood or easily incorporated into existing real life events and transactions, the civil union law has failed to fulfill its promise of equality," Barocas said.
Experts from Vermont, which has had civil unions since 2000, told the commission that they are not likely to improve the lives of same-sex couples with the passage of time, either. Their state set up a similar commission last year to compare civil unions to full marriage. Its report is due in April.
The commission also heard from Massachusetts representatives that the mere use of the word "marriage" for same-sex couples makes a significant difference in providing equality.
The Massachusetts witnesses testified that same sex couples there do not face many of the problems that New Jersey and Vermont civil union couples do, even with the federal Defense of Marriage Act, because everyone knows what marriage is, and the couple's status is never questioned.
Partners often have no benefits

The report elaborates on ten consistent themes.
First, many employers are not recognizing civil union partners for spousal health benefits because they are governed by a federal law, not the state one that requires them to.
The federal Employment Retirement Income Security Act, or ERISA, uses words like "spouses," "husbands and wives," and "married couples" in its benefits guidelines for self-insured employers.
While such companies may also cover civil union partners, the law--coupled with the federal DOMA--gives them a loophole to avoid it without obviously discriminating.
Companies in New Jersey and Vermont are doing this, while in Massachusetts, with marriage equality, employers don't question their obligation to the couples.
"It's not that ERISA-covered employers in Massachusetts don't understand that federal law allows them to refrain from providing benefits to same-sex married couples," testified Tom Barbera, a vice president of the Massachusetts AFL-CIO. "It's that employers also understand that without the term 'civil union' to hide behind, if they don't give equal benefits to employees in same-sex marriages, these employers would have to come forth with the real excuse for discrimination."
Marriage is recognized by everyone

"A common theme in the testimony gathered by the Commission was that while marriage is universally recognized by the public, civil union status must be explained repeatedly to employers, doctors, nurses, insurers, teachers, soccer coaches, emergency room personnel, and the children of civil union partners," the report continues.
The commission found that young children raised by civil union couples have difficulty understanding the nature of the relationship.
Witnesses testified at great length about unequal treatment that civil union couples face during health crises, because there is no place on forms to recognize partners and confusion about what they are.
That confusion also extends to dealings with banks, insurance companies, attempts to change names, and even to responding to questions for jury duty.
Dr. Sylvia Rhue of the National Black Justice Coalition testified that "the couples who get hurt the most are poor couples who are often African-American couples, who cannot afford thousands of dollars to hire fancy lawyers to draft documents like wills, health care proxies, and powers of attorney."
Similar testimony was given by Rev. Anahi Galante, an interfaith minister who works with Latinos and Latinas, who typically earn $25,000 per year less than their white couple counterparts.
'Don't ask, don't CU'

Representing the New Jersey State Bar Association, attorney Leslie Farber testified on behalf of a of a couple where one partner is a member of the military, and about to be deployed.
"My client wants to protect his committed life partner," said Farber, "so that his partner leaves stateside with as many protections and benefits as he can."
"A New Jersey civil union may be able to provide many of those benefits and protections," Farber continued. "But a designation of 'civil union' is a factual statement this serviceman is a gay man and thus violates the U.S. military's policy of 'don't ask don't tell.' "
Farber also represents a client whose marriage status could be called into question by the civil union law.
That client remains married to the same woman after her sexual reassignment surgery.
When the couple became a same-sex one, the civil union law put the rights and benefits the couple had under their marriage at risk of being downgraded.
The commission, which is part of the state's Division on Civil Rights, is comprised of 13 citizens appointed by the governor, senate speaker, assembly speaker, attorney general and representatives of banking, insurance, health, social services, senior services.
Governor John Corzine, who signed the civil union law into effect, said in a statement that the report "does raise significant concerns about whether the [civil union] law has effectively granted same-sex couples the same rights and benefits of every other family in the state."
At press time, neither Democratic presidential campaign has issued a statement.
The panel made no recommendations, saying only that it will continue to investigate the effect of civil unions until its mandate ends in February 2010.